Its been a long, long time since Prometheus was first announced. In the intervening months, we have been bombarded with teaser trailers, promo spots and viral marketing but it's finally here.
Prequels can be dangerous territory and few have succeeded (*cough*The Thing, Texas Chainsaw Massacre: The Beginning*cough*). So surely having Ridley Scott back in the directors chair can only be a good thing for, what is essentially, the prequel to his 1979 classic, Alien.
Alien is the benchmark for Sci-Fi horror. It's the Star Wars of horror, in my opinion.
Scott stated from the beginning that this project would be a standalone film. A film in its own right. The only problem is, it's still a prequel which means it still has to be attached to the original in some way?  Scott explained that the very origins of Alien would be unearthed whilst adding new story threads and new characters.
Which raises the question. How can you go and see a "standalone" film with an open mind when we clearly know that the story is linked to one of the best films of all time?
Regardless of this, a year's worth of leaked photos, viral campaigns and the mouth-watering trailers had me as excited as John Milton when the postman delivers his monthly copy of Men's Health. Initially, I had my doubts but got caught up in the whirlwind of hype and  went into the screening Prometheus as giddy as I was after seeing Alien for the first time so many moons ago.
Prometheus stars Noomi Rapace, Logan Marshall-Green, Michael Fassbender, Idris Elba, Charlize Theron, Guy Pearce and is the story of a team of scientists who embark on a journey through the universe on the spaceship "Prometheus" on a quest to investigate alien life forms. The team of scientists become stranded on an alien world, and as they struggle to survive it becomes clear that the horrors they experience are not just a threat to themselves, but to all of mankind.
So let's get down to brass tacks. Does Prometheus live up to the hype and find its own place within the Alien universe? Do we find the answers that we, as fans of the franchise, so deeply crave?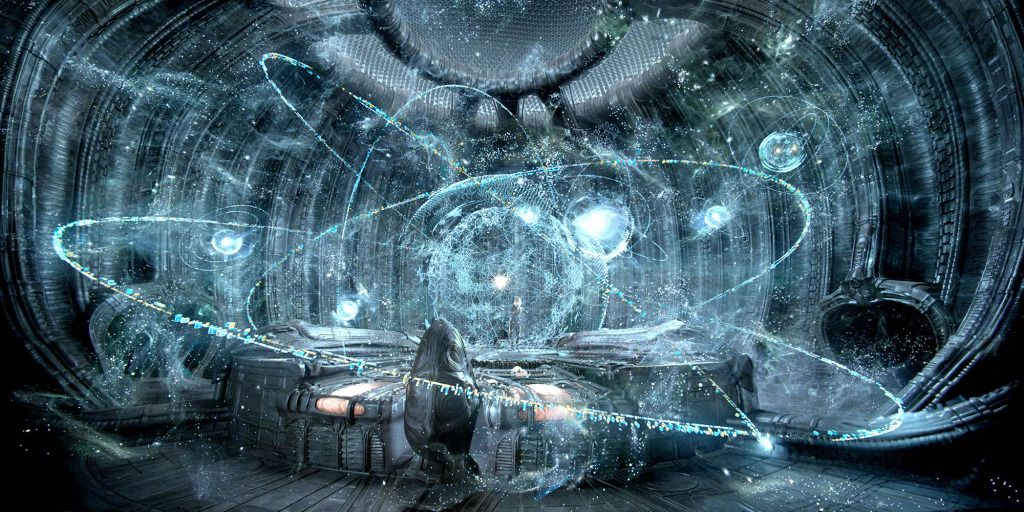 NO.
Writing this review makes me feel like I'm cheating on my girlfriend. It pains me to even type these words.
Don't get me wrong. The film looks fantastic. The effects and imagery are absolutely astounding. The action sequences (when they arrive) are a joy to behold. I saw Prometheus in 3D and it didn't disappoint.
It's just a pity that there was no character development or any sort of suspense, two of Alien's strongest areas. I didn't jump once. I was never grossed out and at no point was I ever convinced that the characters were even afraid of their predicament.
On the subject of character, I found it hard to attach myself emotionally to any of the characters, barring Michael Fassbender's android, David, and Idris Elba's Janek.
I'd also like to mention that Michael Fassbender is just magnificent. The word awesome was created for actors such as Fassbender. His portrayal of David is nothing short of sublime. Everyone else in the film could have died at any point and I wouldn't have noticed. David could be the saving grace of this film and one of the few bona fide reasons to go and see Prometheus. He's really that good.
As a huge Alien fan, I can't help but feel a little cheated. There are still far too many unanswered questions, which leads me to believe that there will be a sequel to this prequel. So, either Scott has something else up his sleeve or the powers that be are planning to milk this film into a companion franchise of its own, for as long as they can.
Unfortunately, when all is said and done, Prometheus falls into the category of 'one of those films where you see everything awesome in the trailer'. A sad fact which will ultimately become what the film is largely remembered for.
It's a disappointment, truth be told. Prometheus could and should have been incredible. The reality is that Scott has created a distinctly average film and the pain of that realisation is still too much for me to recall many other positives.
This is Shengis. Last surving member of AndyErupts. Signing off.